Chrysler Full-size Front Wheel Drive Models covering Chrysler New Yorker (V6) and Dodge Dynasty for 1988 through 1993 and then Imperial, Fifth Ave, LeBaron Landau & Sedan for 1990 thru 1993
Chrysler Full-size Front Wheel Drive Models covering Chrysler New Yorker (V6) and Dodge Dynasty for 1988 through 1993 and then Imperial, Fifth Ave, LeBaron Landau & Sedan for 1990 thru 1993
Werkplaatshandboek
Haynes/Repair Manual
Based on an complete teardown and rebuilt, includes essential information for today's more complex vehicles
Complete coverage for your vehicle
Written from hands-on experience gained from the complete strip-down and rebuild of a Chrysler LeBaron Landau, Haynes can help you understand, care for and repair your Chrysler LeBaron Landau. We do it ourselves to help you do-it-yourself, and whatever your mechanical ability, the practical step-by-step explanations, linked to over 900 photos, will help you get the job done right. Regular servicing and maintenance of your Chrysler LeBaron Landau can help maintain its resale value, save you money, and make it safer to drive.
What's covered:
Chrysler Full-size Front Wheel Drive Models Haynes Repair Manual covering Chrysler New Yorker (V6) and Dodge Dynasty for 1988 through 1993 and then Imperial, Fifth Ave, LeBaron Landau & Sedan for 1990 thru 1993
PLEASE NOTE that this manual is intended for vehicles built to US specifications and do not cover diesel models unless specifically stated. Although it is useful when the products or systems are similar to those in other markets, there may still be significant differences, especially in areas concerned with safety and emission control.
Table of contents
Introduction
Chapter 1: Tune-up and routine maintenance
Chapter 2: Part A: 2.5L four-cylinder engine
Chapter 2: Part B: 3.0L V6 engine
Chapter 2: Part C: 3.3L and 3.8L V6 engines
Chapter 2: Part D: General engine overhaul procedures
Chapter 3: Cooling, heating and air conditioning systems
Chapter 4: Fuel and exhaust systems
Chapter 5: Engine electrical systems
Chapter 6: Emissions and engine control systems
Chapter 7: Automatic transaxle
Chapter 8: Driveaxles
Chapter 9: Brakes
Chapter 10: Suspension and steering systems
Chapter 11: Body
Chapter 12: Chassis electrical system
Wiring Diagrams
More details

Door: Haynes
Uitgever: Haynes
Taal: Engels
Staat: Nieuw
Jaar: 1988-1993
Aantal pagina's: 320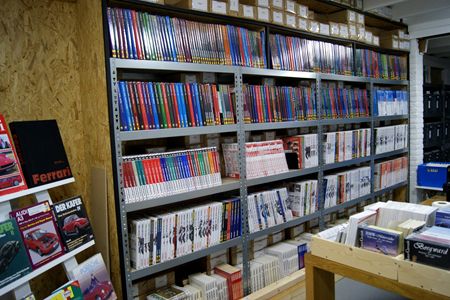 Groot assortiment technische documentatie
Meer dan 4500 handleidingen op voorraad!